onBlur="self.focus();"

About-Spain.net
Autonomous communities -
The Regions of Spain
Map of the main administrative regions of Spain
A simple map showing the "Autonomous communities" or regions of Spain, and their capitals. Spanish regions are decentralized administrative areas; the extent of the decentralized powers varies from region to region. Four of the regions - Catalonia, the Valencian Community, the Basque Country and Galicia, also have their own languages, which are co-official languages along with Castillian (Spanish).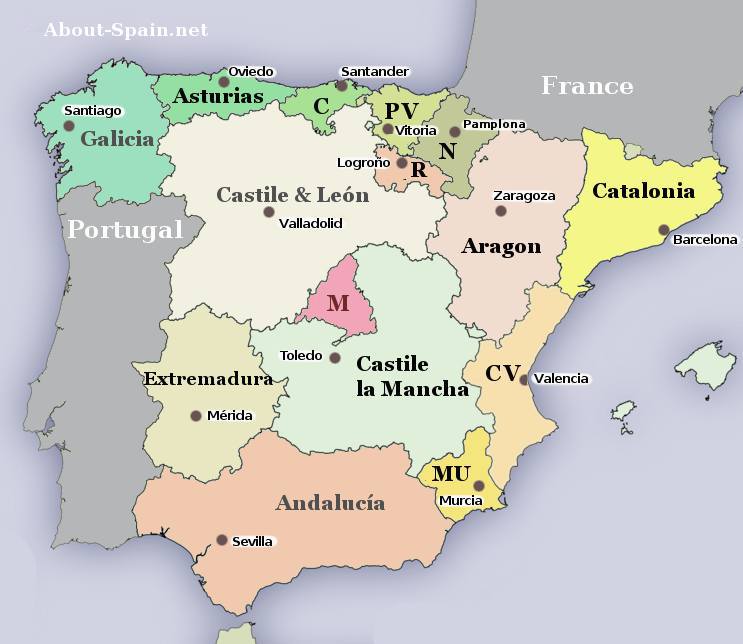 Map Key:
C = Cantabria
CV
= Communidad Valenciana, or Valencian community
M
= Madrid region
MU
= Murcia
PV =
Pais Vasco, or Basque country

N
= Navarre
R
= Rioja
About-Spain.net -
Discover the real Spain
Copyright 2003 - 2012